Engineering Enabler
LOTFITS Patented Fit Analysis Process validates fit on the X, Y and Z axis providing impactful data points such as dirt calculations, coverage percentages and more!
Sales Interaction - Instant Close!
Our Sales Viewer sets the proper customer expectations for the sales team. We equip your team with ALL the fit answers on your customers dream home.
Site Map
Our always up to date Site Map will keep your website current and your customers informed.
Automaton
Our purposeful automation saves your company time, money and eliminates current out of date manual tech tools.
Integrations
With LOTFITS handling fit, we can feed data and sales interactions to and from any systems in your environment.
LOTFITS has been a great addition to our customer experience and sales process. The benefits on the engineering side have immeasurable impact to our organization.
We first looked at LOTFITS due to the topographical challenges in our market. Their 3D analysis of FIT was a game changer for our organization in addition to the many other LOTFITS benefits.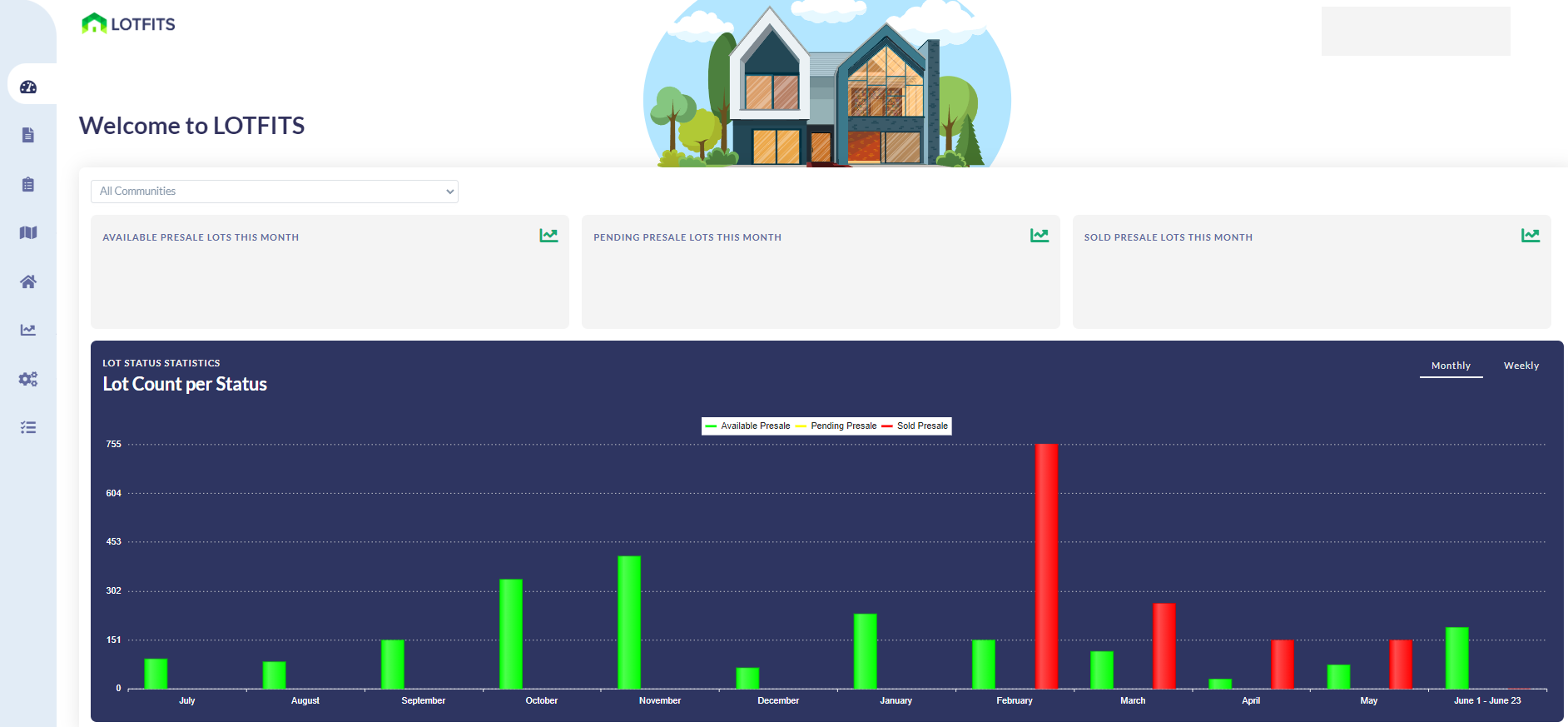 Over the years, we've seen builders big and small face the same challenges on fit. Here are the commonly asked questions.