The Dynamic Homebuilder
Fit Solution
Fit Technology
No more embarrassing and costly mistakes after the fact. LOTFITS takes the guesswork out of knowing if your customers home will work on the lot or lots they desire.
Leverage Engineering Files
LOTFITS helps your sales team find the perfect lot for the home and options their customers desire. With LOTFITS, the customer experience is enhanced by using existing Engineering files.
Dynamic Fit
Is your customer sold on a home but unsure of a lot? LOTFITS will analyze your development and find all the lots that will fit their desired house and options!
Features
LOTFITS improves the 'Fit Process', engineering process and enhances the buyer experience by leveraging the existing engineering files to present a 3D depiction of their dream home and lot!

LOTFITS patented solution takes the time consuming process of product fitting a community and automates the entire fit process including combinations.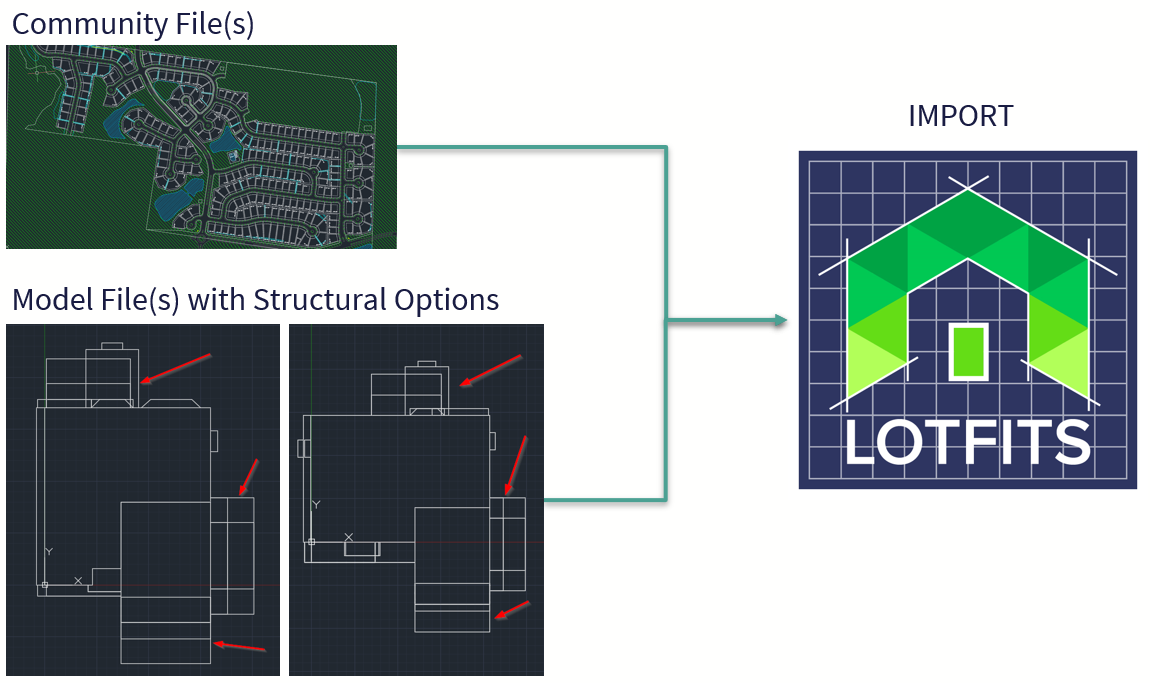 Ready to learn more about the
LOTFITS' Dynamic Process?